You're unique, and so is your air.
Every home has its own allergens. Whether you're struggling with pet dander, smoke, or other airborne particles, every Levoit air purifier is equipped to keep your home fresh.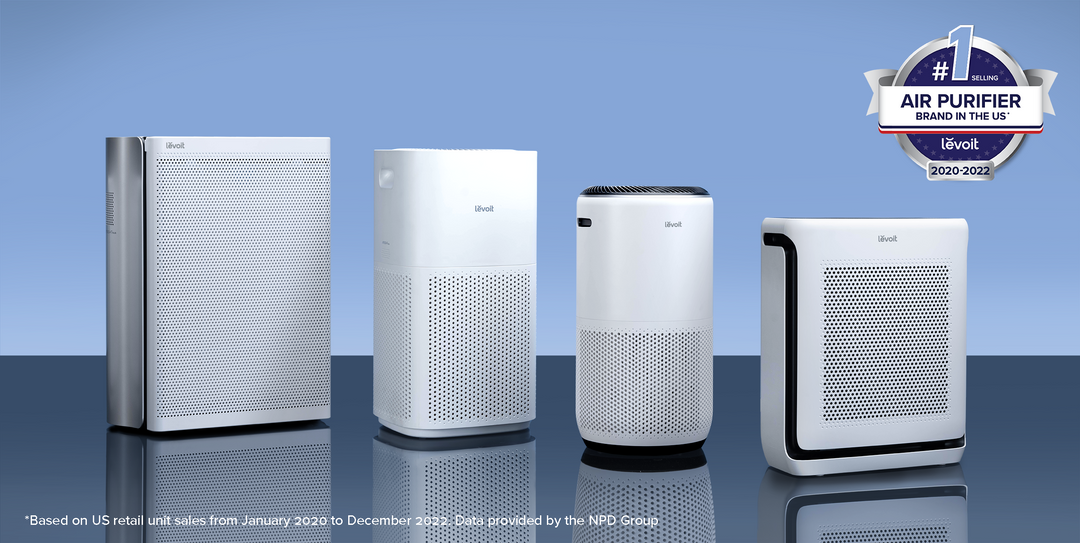 An Industry Trusted Brand
Every Levoit Air Purifier is Equipped with 3-Stage Filtration
Pre-Filter
Main Filter
High-Efficiency Activated Carbon
Third-Party Certifications
Don't just take our word for it. Check our third-party certifications* and rest assured your air is in good hands.
Levoit Core® 200S Smart Air Purifier

"This air purifier is exactly what the doctor ordered. My husband and I have been suffering with allergies and then we also have pets so there's pet dander and other pollutants in our living space... Since we started using the air purifier, we are sleeping better and less congested... We definitely recommend."
- Geekgirlfinds

Shop now

Levoit Core® 400S Smart Air Purifier

"My wife and I are plagued by summer allergies and gave the Levoit Core 400S air purifier a try... The air quality was much improved with the unit. So much so, that we purchased another for our bedroom. With the summer air quality alerts that have been occurring, I'm glad we have these air purifiers."
— Joe Gomolchak

Shop now

Levoit Core® 600S Smart Air Purifier

"We bought this for COVID-safer indoor spaces, plus it was very handy during the smoky days (in NY) from the Canadian fires. It kept our indoor space breathable without masks during the smoke, and there were noticeable differences in other rooms without the purifier. The AQI reading on top is nice."
- SSSS

Shop now
Pure Innovation
The Levoit Core® 600S Smart True HEPA Air Purifier is a perfect example of the innovative thinking that makes our air purifiers so effective