Filter out harmful and unwanted airborne pollutants with the Levoit Vital 100.

Pre-Filter

Captures large particles such as lint, fibers, hair, and pet fur.

H13 True HEPA Filter

Filters at least 99.97% of airborne particles 0.3 microns in size, including fine dust, smoke particles, and allergens such as pollen and pet dander.

High-Efficiency Activated Carbon Filter

Filters odors, smoke, and compounds such as formaldehyde, benzene, ammonia, hydrogen sulfide, and volatile organic compounds (VOCs).
Clean Air Where it Matters Most
Clean Air All Around
Breathe in clean, fresh air in bedrooms, living rooms, and offices.
Small Rooms

Speed 1
300 ft2 / 28 m2
30 minutes

Mid-Sized Rooms

Speed 2
500 ft2 / 46.5 m2
62 minutes

Large Rooms

Speed 3
975 ft2 / 90.6 m2
130 minutes
Fresh Air at the Touch of a Button
Easily clean your home with the intuitive control panel and convenient features.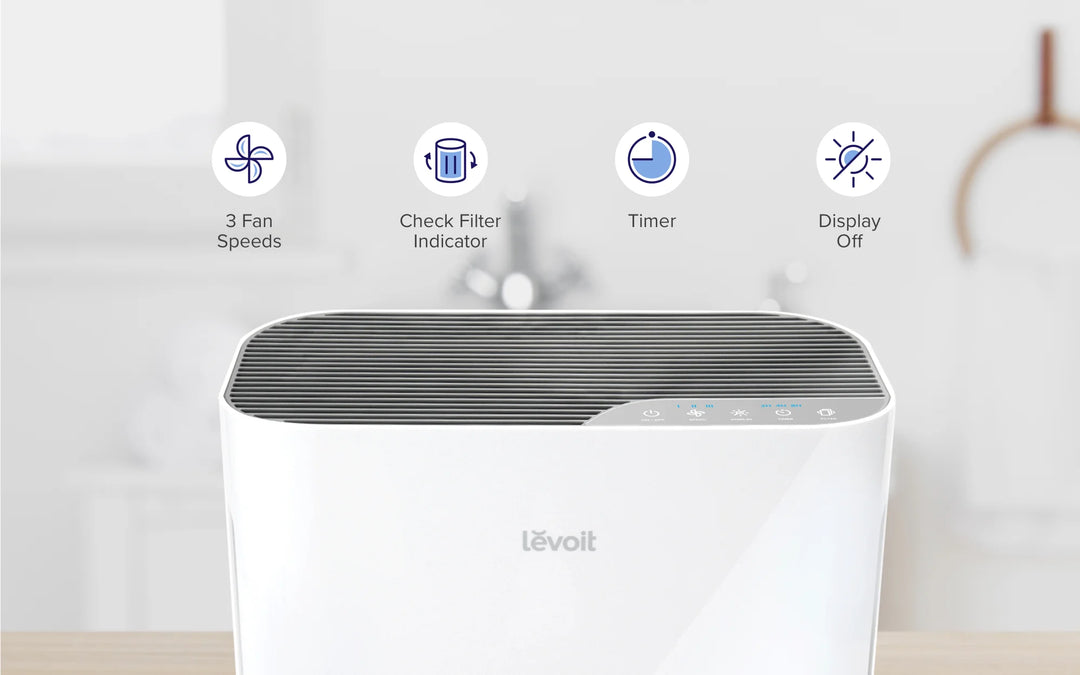 Save Energy, Save Money


At the highest fan speed, the Vital 100 only costs $1.66 a week to operate.
Maximum Performance: 70% Energy Usage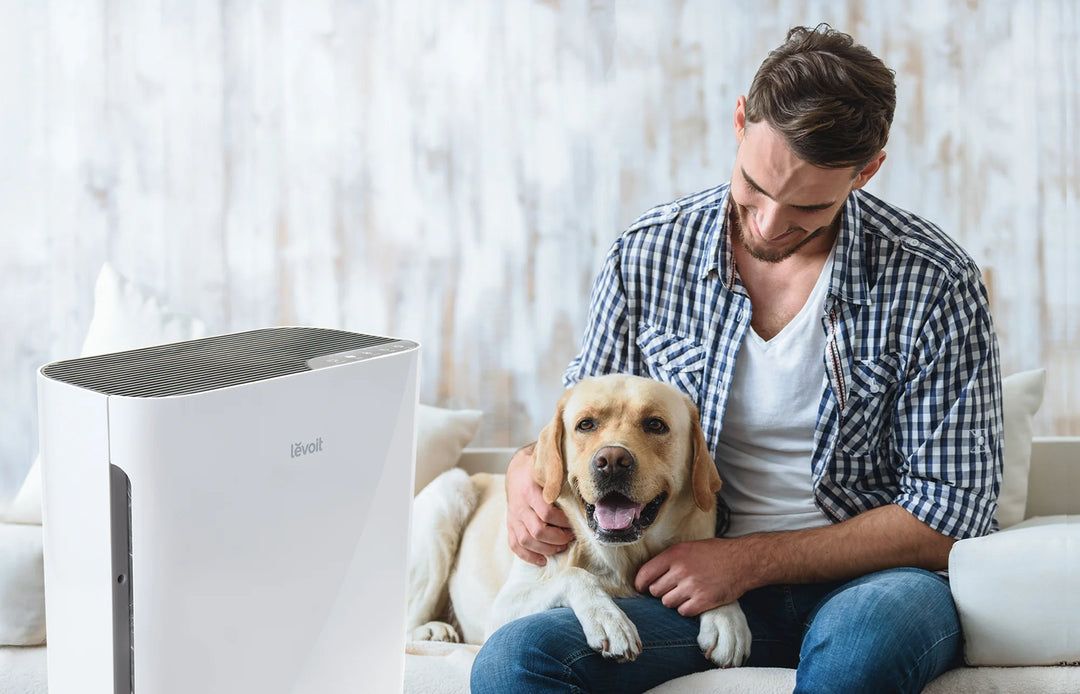 A Perfect Addition
The Vital 100's sleek design and portable size makes it a great addition to any home.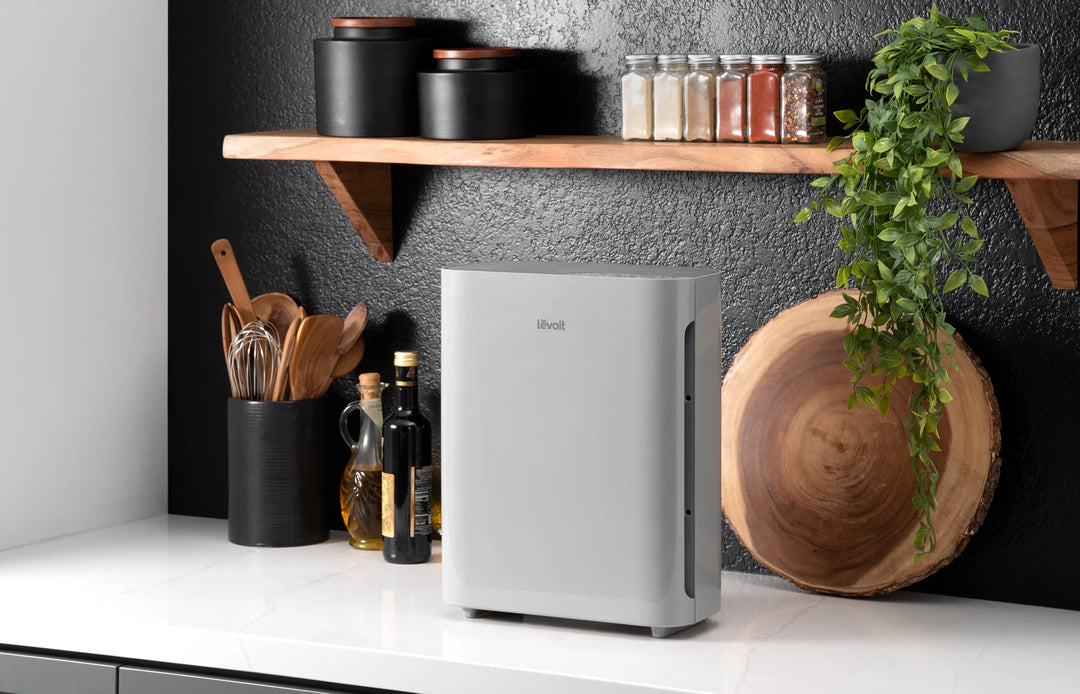 WARNING: California's Proposition 65
Other customers also viewed